Help employees help themselves so you can
Prompt ai is your virtual IT agent – a self-service tool for employees that actually works. Powered by AI, Prompt ai frees up your time by answering those all-too-common questions about things like passwords, printers, and VPNs.
Try Prompt ai Free
Prompt ai works where you and your employees do.
Simple for support agents
Prompt ai connects to your ticketing platform for seamless ticket escalation, resolution linking, and detailed ticket analysis.
Easy for employees
Prompt ai features a chat interface that integrates into your messaging apps so employees can quickly get answers without friction.
Intelligent interactions. Instant solutions.
With natural language processing, smart auto-suggestions, and a familiar interface that's always on, Prompt ai gives employees the confidence they need to solve their own problems anytime.
Seamlessly escalate requests to real people.
No more worrying about missing requests or inaccurate info. If Prompt ai can't solve the problem, it can automatically create a full support ticket for your team to follow up on.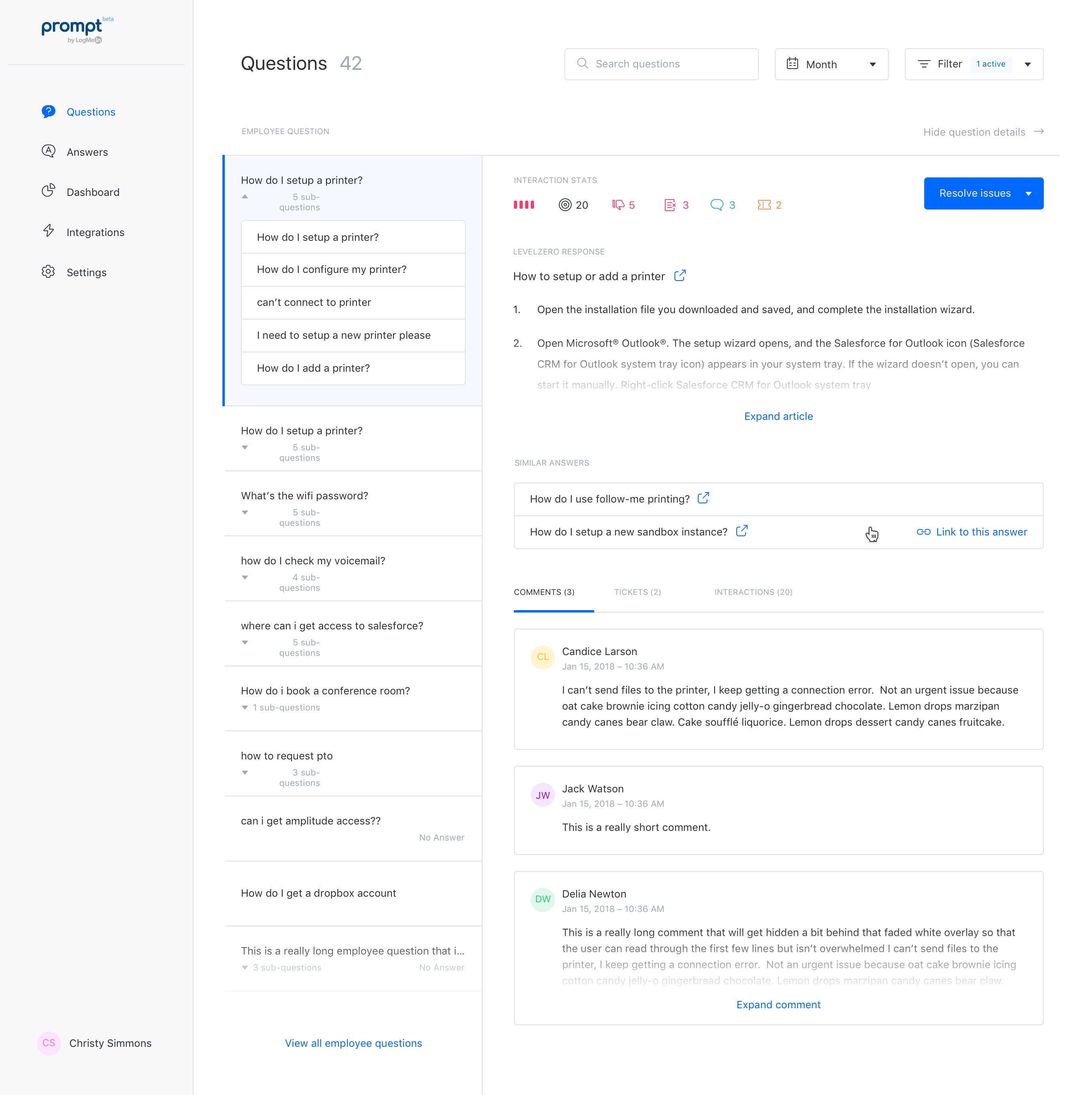 Get rid of the guesswork for knowledge updates.
Using a real-time analytics engine, Prompt ai recommends content you should add or update to best help employees. View the relevant knowledge article at a glance along with its interaction stats.
Edit knowledge articles with ease.
The built-in, rich-text editor allows you to create custom content for employee questions. The editor also shares employee feedback on your articles so you know what needs fixing.
Prompt ai gives your IT team the freedom to do more.
Sign up free today and give Prompt ai a try.
Sorry, the web browser you are using is not supported by Prompt ai. Please use Chrome, FireFox or Safari when registering for your trial.